Conclusion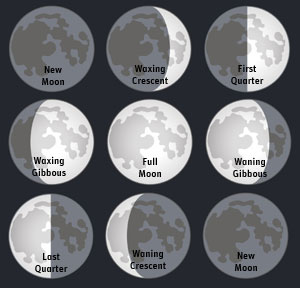 What did you learn today?
Does the moon glow?
Name the phase of the moon when we can't see any of it?
Where is the moon when we can see a full moon?
What does the word waxing mean?
What doe the work waning mean?
Congratulations! You have completed your journey through the moon's phases! I hope your trip was out of this world!
Back


Lesson Plans and Moon Phases Simulation
Home Page